Zhejiang Xiling Co., Ltd.
E-Mail:wdm@zjxltz.com
TEL:0086-13575870008
Address:Muyu Xiling Industrial Park, Wenling City, Zhejiang Province, China
Gas hanging boiler pump
Gas hanging boiler pump
Model NO. 15PBG-7S-C
Price:USD 20.70-20.70 / sets
Minimum order quantity:100 sets
Accept Min order:Yes
Supply Ability:50000 sets / Month
Country of Origin:NINGBO or SHANGHAI
Product Description
​​​​​​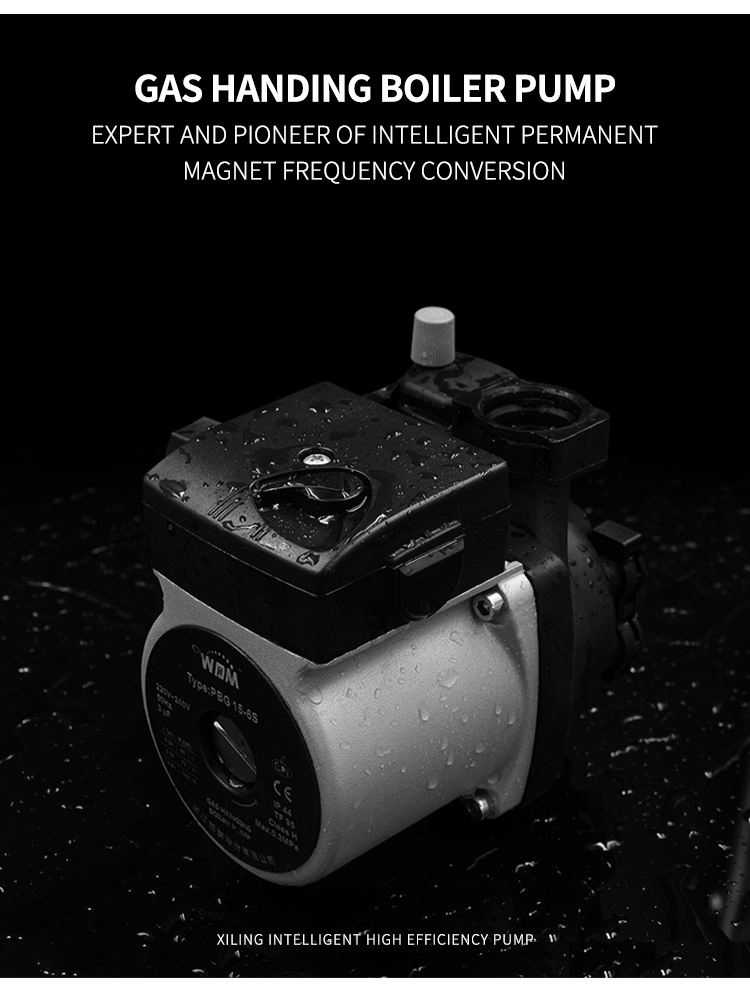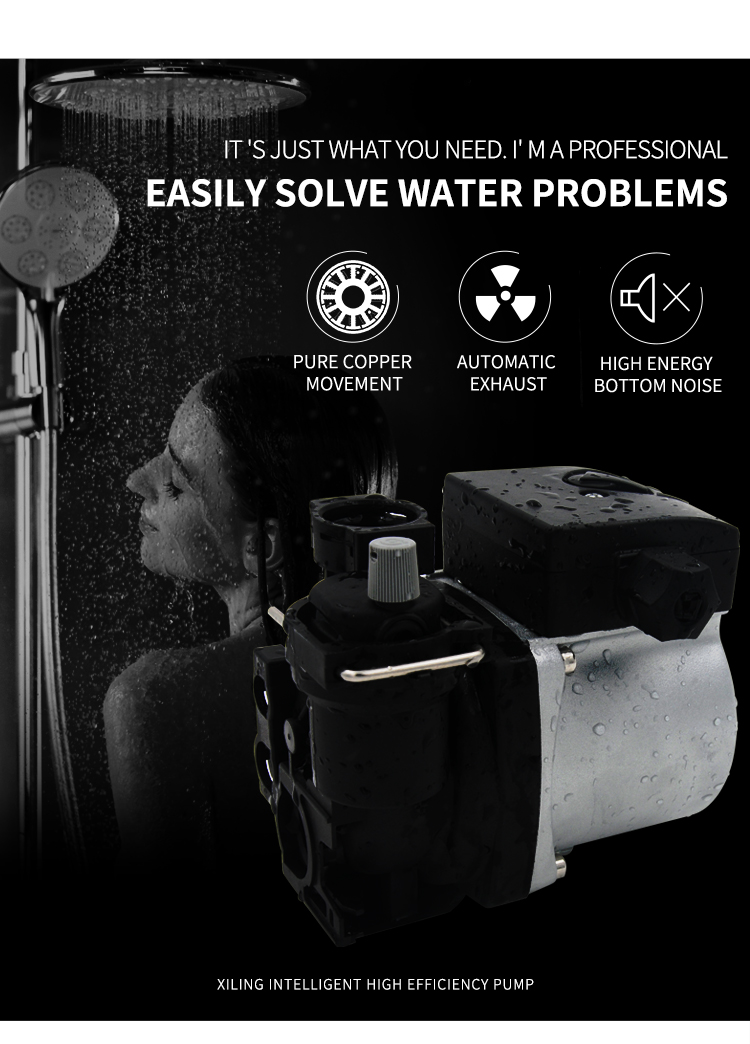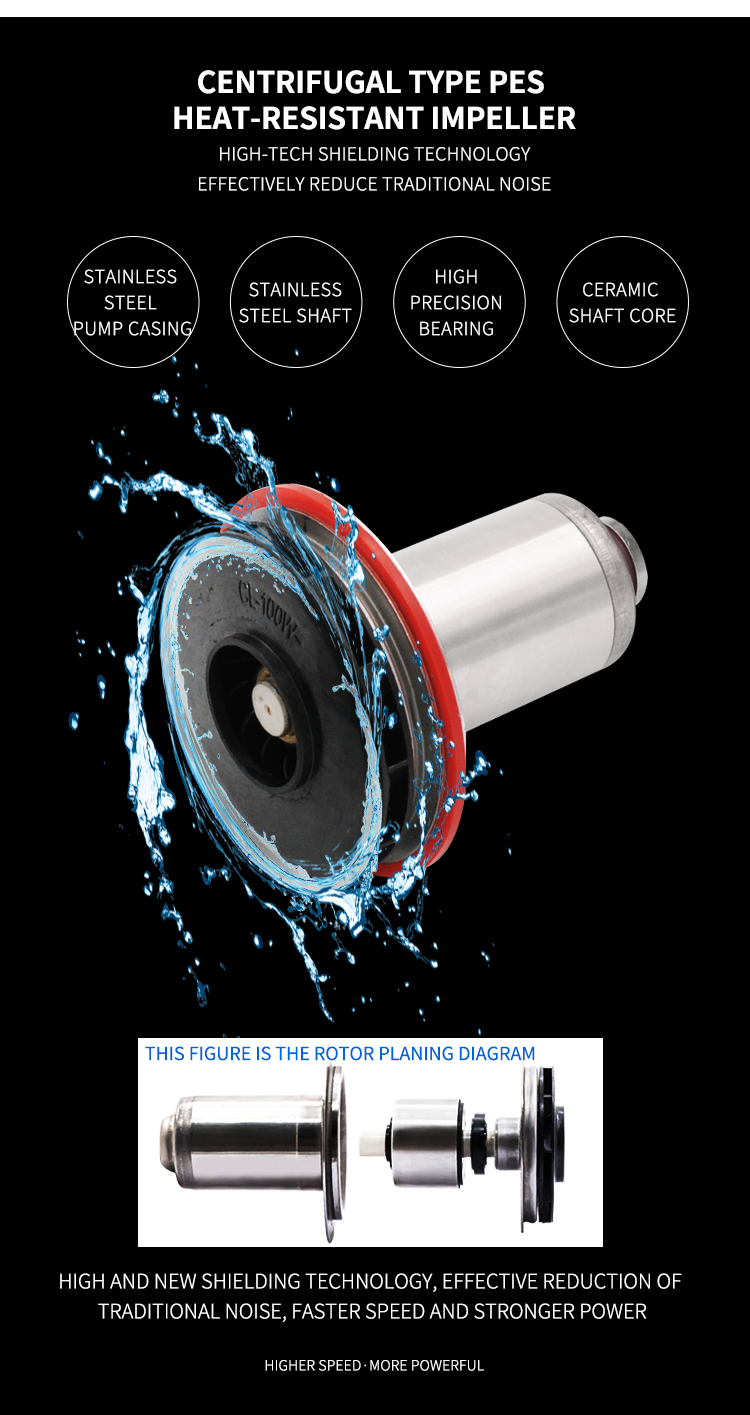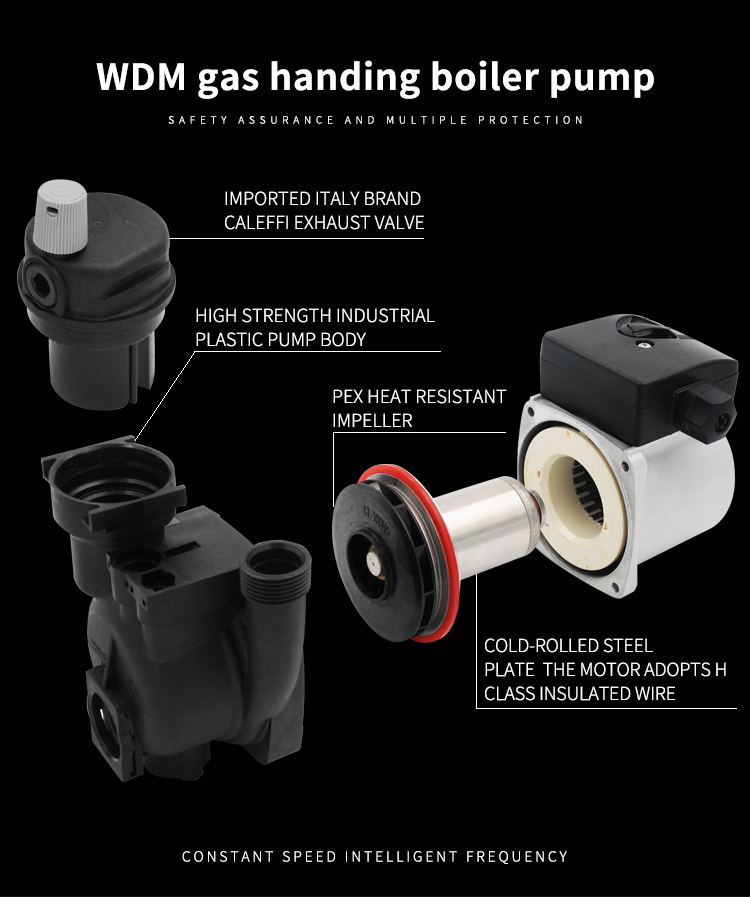 Application:Commercial Buildings
Application:Family Homes
Application:HVAC OEM
Application:Industrial Boilers
Application:wastewater treatment
Application:Water Treatment Solutions
Power Source:Electric
Structure:Single-stage Pump
Certification:ce
Place of Origin:CN;ZHE
Brand Name:WDM
Model Number:15PBG-7S-C
Pressure:7m
Outlet Size:0.75inch
Voltage:220V
Power:130W
Product name:Gas hanging boiler pump
Model:15PBG-7S-C
Impeller:PES heat resistant impeller
exhaust valve:Imported Italy brand CALEFFI
Max.head:7m
Max.flow:43L/min
Voltage:220V
Outlet dia:0.75inch
Warranty:1 Year
PRODUCTION INTRODUCTION
With stainless steel shield housing,compelety separate the water and coil windings, no mechanical seal need,no leakage, with high tensile porcelain bearing and shaft directly water cycle between stator and rotor to cool the system and lubricate the bearing and lower the noise, 30 thousand hours long service life with easy maintenance.
FEATURES
1.Shield type without leakage 2. Low noise without vibration
3. No corrosion and rust 4.Auto output ,free maintenance
APPLICATION FIELDS
The pump is applied to water boosting and recycling under 100 Centigrade , and auto . Output gas, mainly used in Gas hanging boiler and other ground heating system.
APPLICATION LIMITS
1.Conveying media excluded any soild medium volume ratio more than 0.1%,or particle more than 0.2mm.
2.Liquid PH range 4-10.
3.Ambient temperature range :0-40°C, relative humidity less or equal to 85%,dry condition with less dust.
4.Working voltage : 10% of rated voltage.